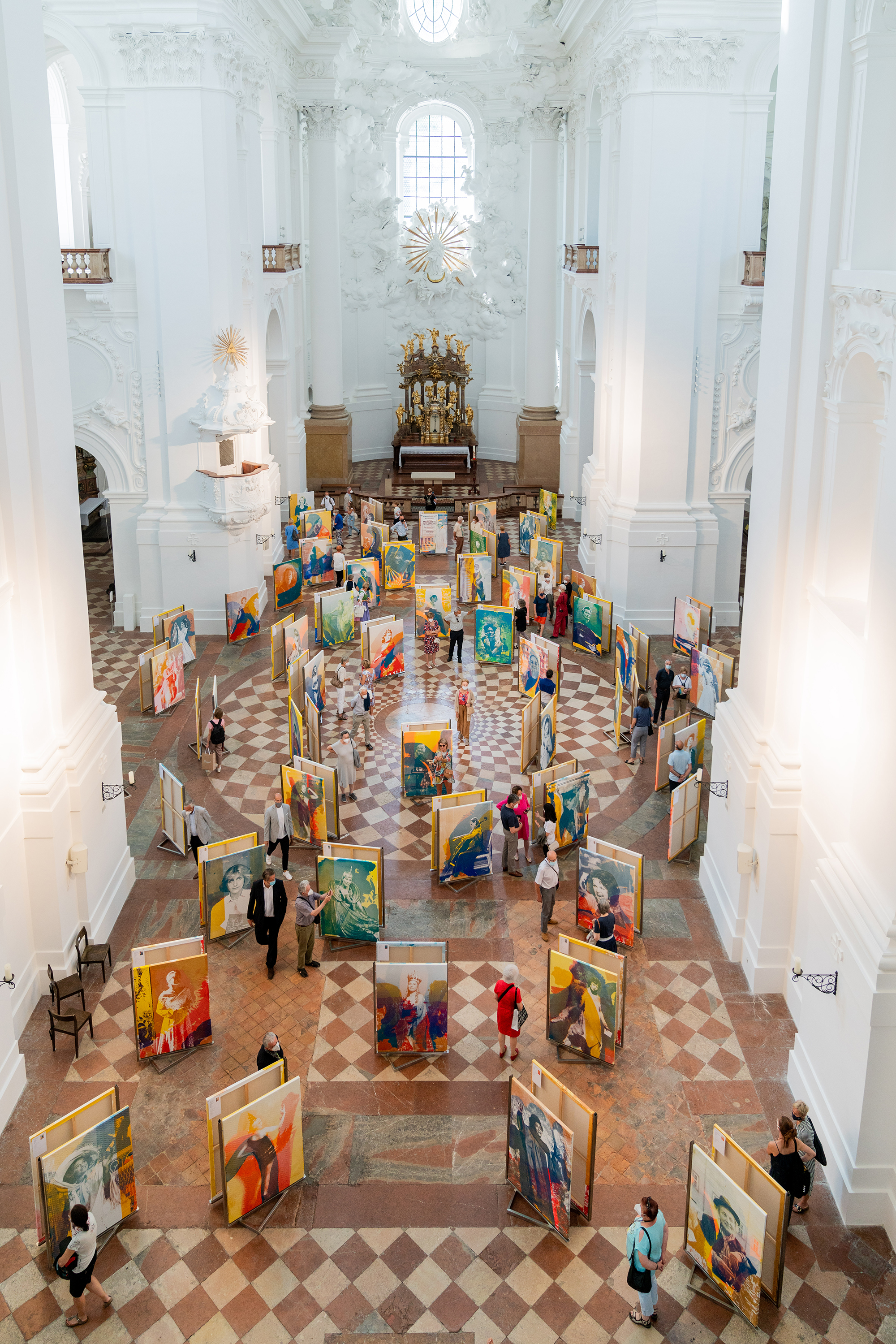 FINISSAGE
100 FEMALE VOICES
portraits of renowned female artists from 100 years of the Salzburg Festival
Welcome: Christian Wallisch-Breitsching, Director, Kollegienkirche Salzburg
Sunday, September 12, 2021 | 11 am Kollegienkirche | Universitätsplatz 1 | 5020 Salzburg
VIEWED FROM ABOVE
Guided tour with Christian Wallisch-Breitsching on the history and architecture of the Kollegienkirche and Martina Stock on the installation.
The tour starts in the exhibition and ends with a view of the installation from the gallery.
Duration: approx. 1.5 hours. Limited number of participants.
Registration for the guided tour is required: kontakt(at)martinastock.at.
CATALOG ORDER
You can now order the catalog with the CD at kontakt(at)martinastock.at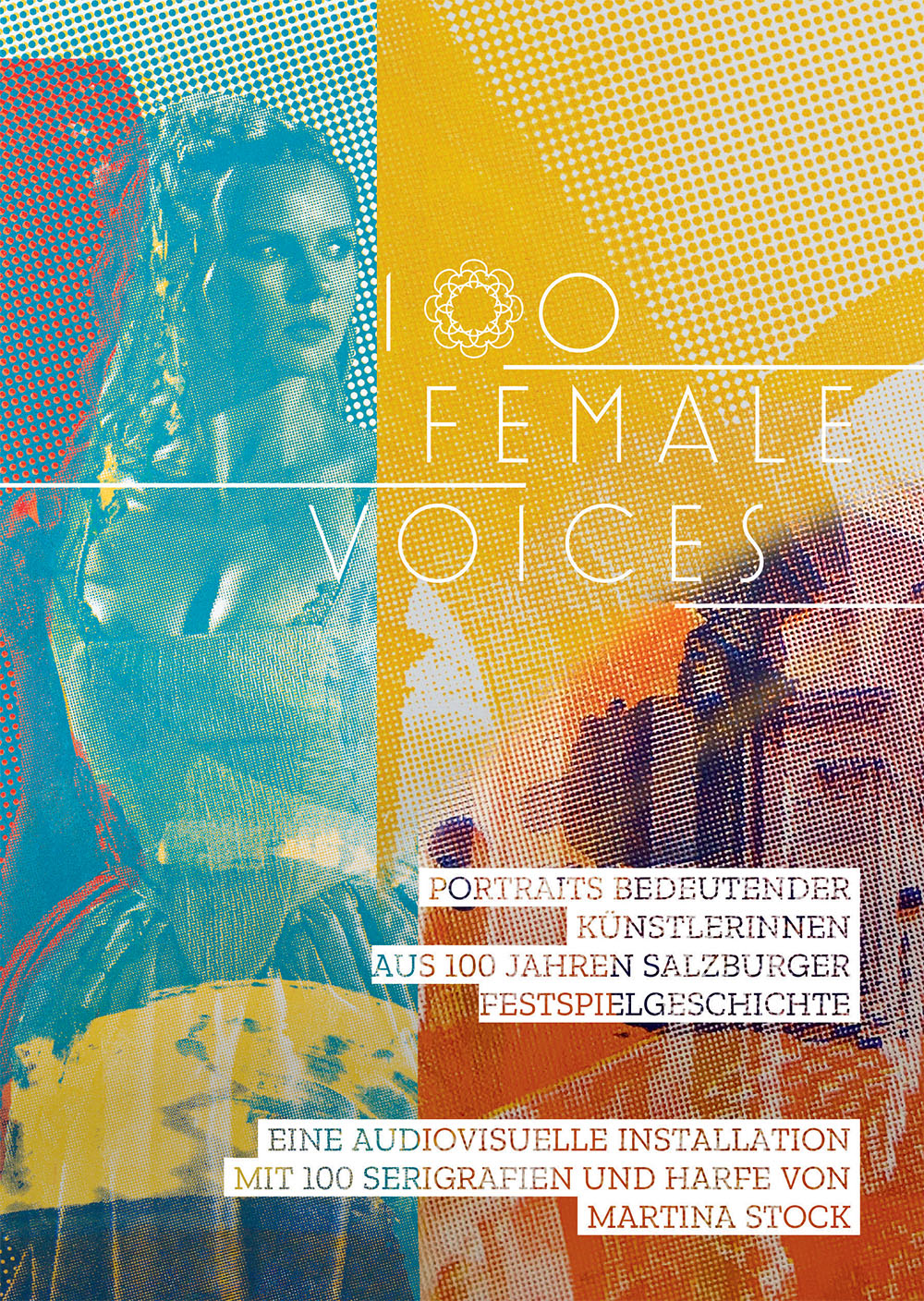 OPENING

100 FEMALE VOICES
Portraits of Renowned Female Artists from 100 years of the Salzburg Festival

WELCOMING WORDS
Christian Wallisch-Breitsching, Director, Kollegienkirche Salzburg

ABOUT THE EXHIBITION
Angela Stief, Chefkuratorin, ALBERTINA MODERN, Wien

OPENING
Saturday, August 21, 2021 | 11 a.m.

DURATION 22 August - 12 September 2021
VENUE Kollegienkirche | Universitätsplatz 1 | 5020 Salzburg
OPENING HOURS Mon - Sun | 10 am - 7 pm
FREE ADMISSION
Press